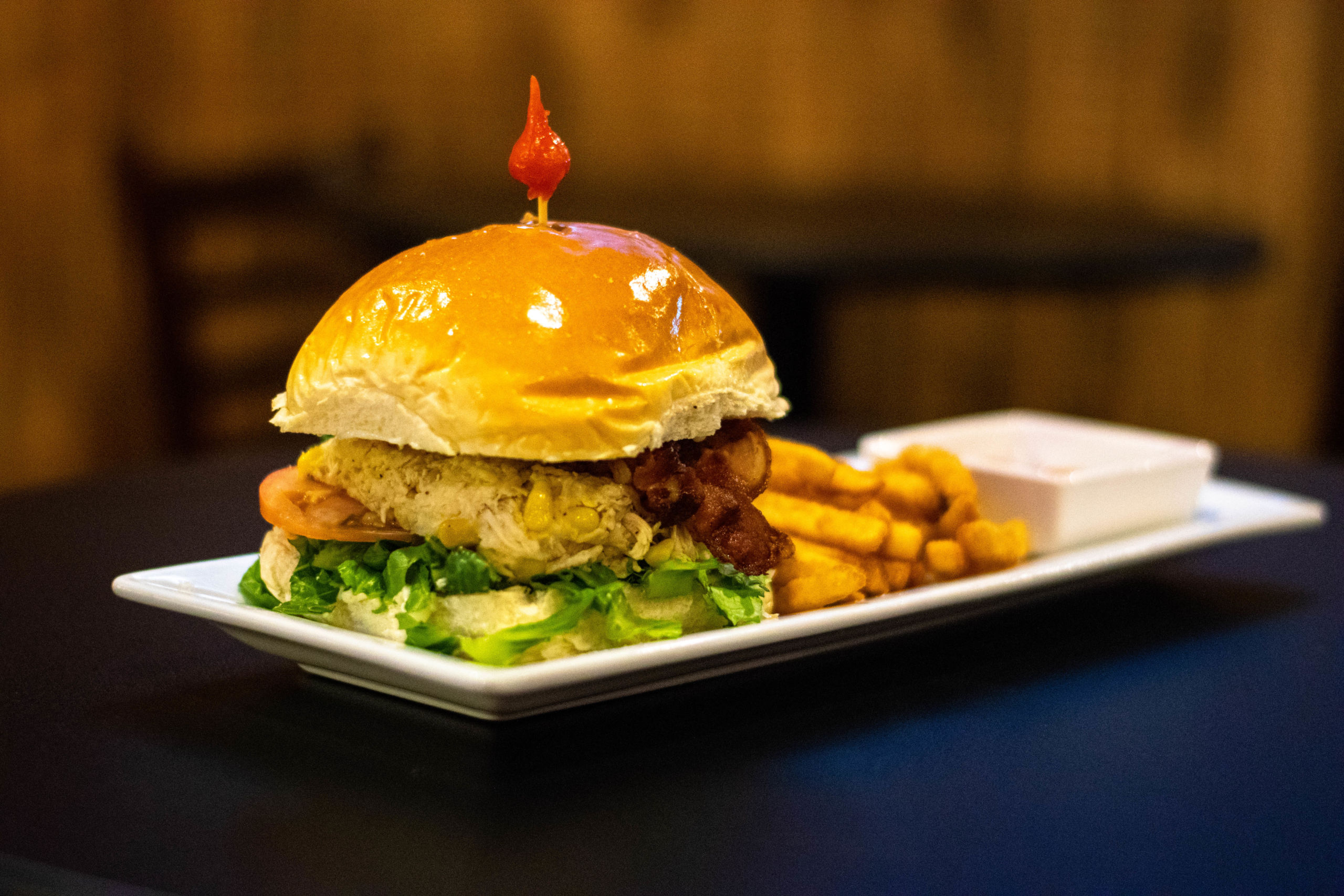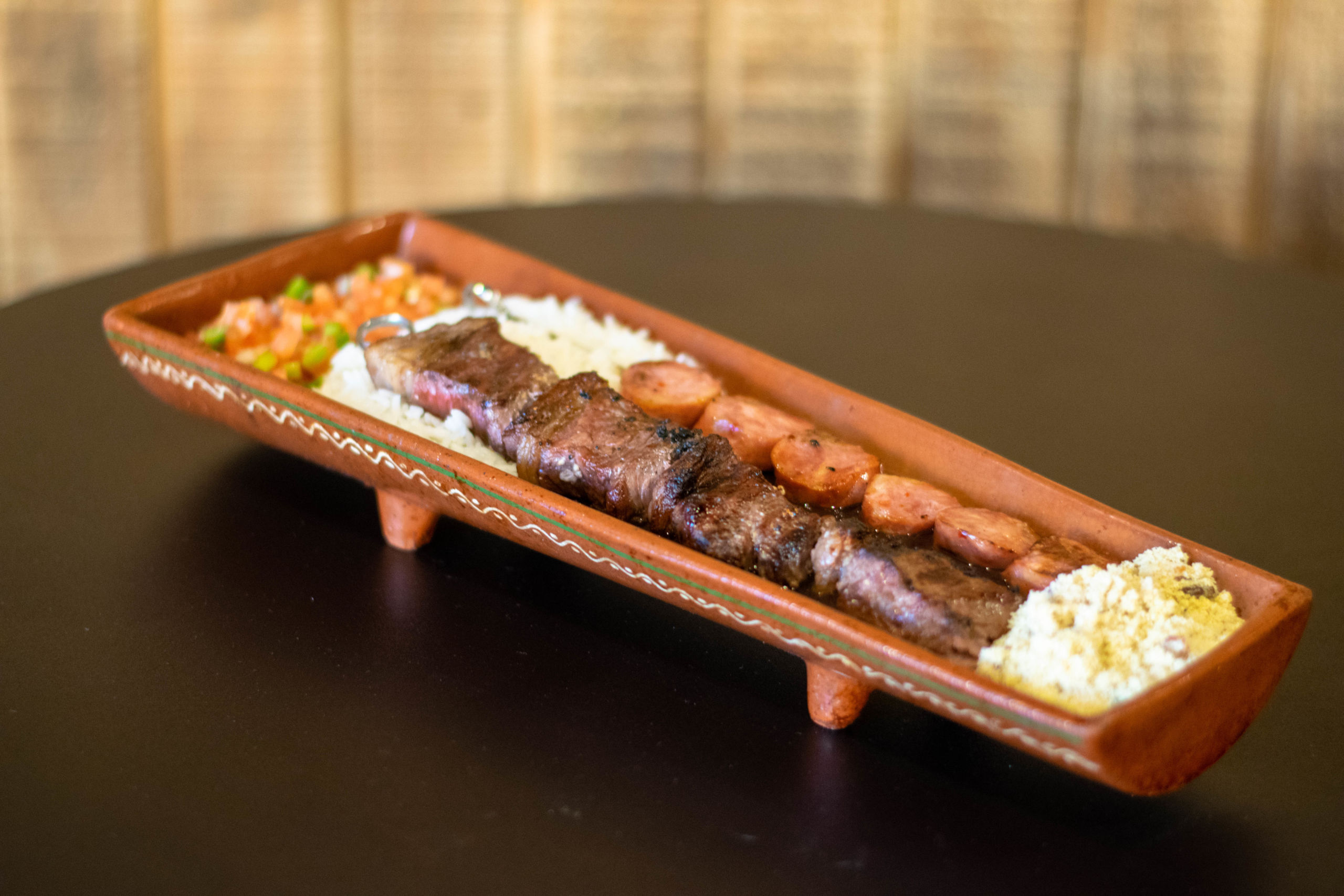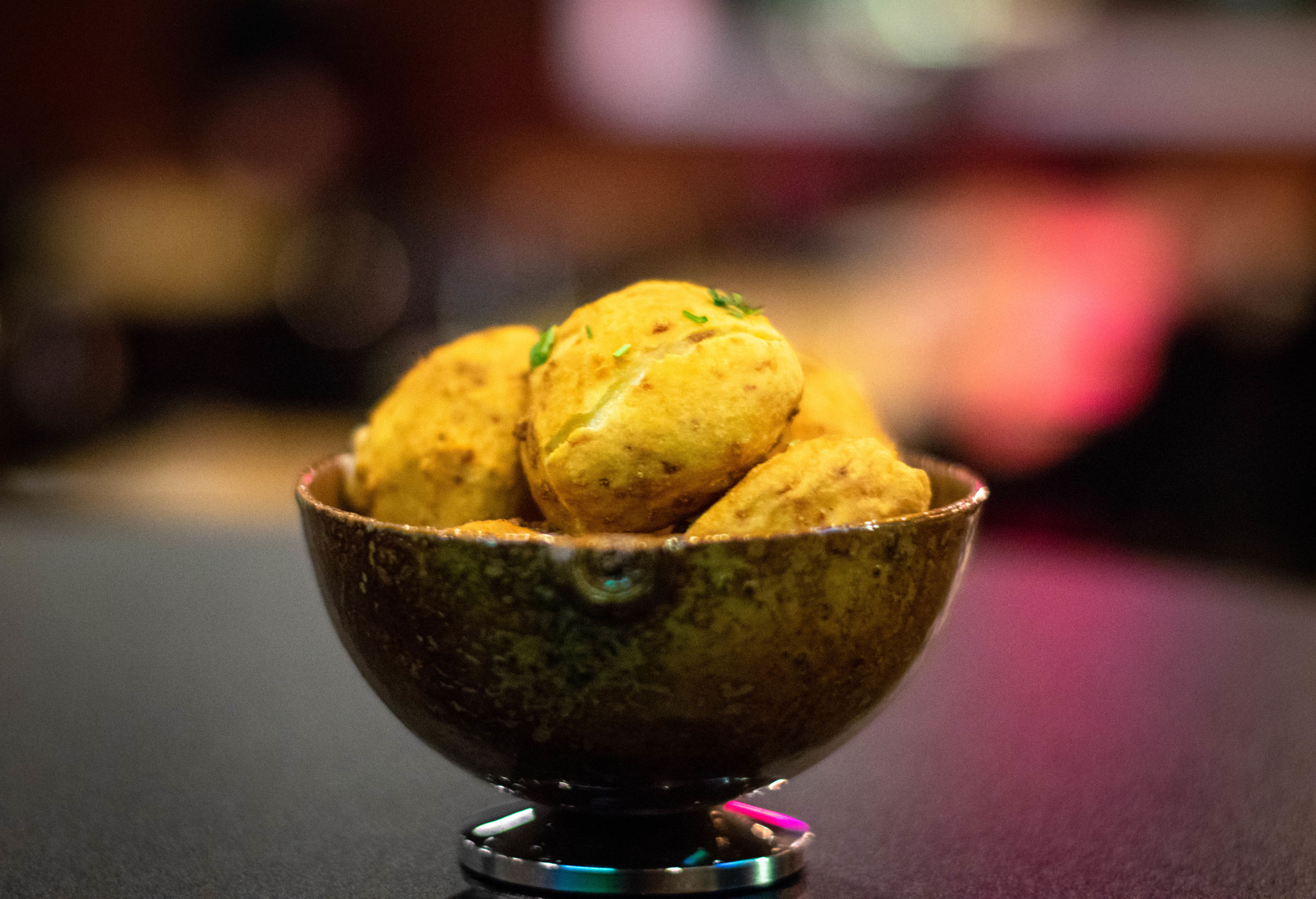 Food Menu
We take great pride in our menu and believe every dish or cocktail should be made with the best available ingredients, proper preparation & technique, and a whole lot of love. Therefore, we use only the highest quality meats which we prepare in house, the freshest juices squeezed daily behind our bar and the finest ingredients for all of our dishes.
SIZZLING STEAK & CHEESE PLATTER

$29
Juicy Top Sirloin Steaks, Seasoned & Grilled to Perfection, Topped with Melty Mozzarella cheese, & garlic.
Crispy Pork Ribs served with Spicy Guava Sauce.
Slow cooked beef short rib dip, served with traditional Brazilian bread.
Grilled Corn on the Cob topped with Herb Garlic Butter & Parmesan Cheese.
Crispy Pork Belly Served with French Fries & Yucca Fries.
BUFFALO CHICKEN COXINHAS
$10
Classic Brazilian Croquette filled with Buffalo Chicken and Brazilian Cream Cheese. Served with blue cheese dip
Battered & Seasoned Fish, Fried and Served with French Fries or Yucca Fries.
Croquettes made from Cod and cassava served with a pepper sauce
CALABRESA PAO DE QUEIJO
$10
Lightly fried traditional Brazilian cheesy rolls filled with Brazilian Calabresa Sausage
Our house made Brazilian Sausage grilled and served with onion petals.
Sauteed Beef Tips, onions served with French Fries or Yucca Fries
Mozzarella Sticks – Just not exactly how you'd expect.
Ground Beef Croquettes stuffed with cheese OR olives.
BBQ PULLED PORK PASTEL
$10
Brazilian Puff Pastries filled with BBQ Pulled Pork served with House Made Chipotle Ranch.
CHICKEN & HEARTS OF PALM PASTEL
$10
Brazilian Puff Pastries filled with Seasoned Chicken with Hearts of Palm served with House Made Chipotle Ranch.
Crispy and Crackling Pork Pancetta
Marinated Fried Chicken wings
Your Choice of Skewer served atop white rice, black beans, brazilian salsa & Farofa
Your Choice of two Skewers served atop white rice, black beans, brazilian salsa & Farofa
skewer options

Each of these are an individual skewer
• chicken w/ bacon
• pineapple
• new york strip
• LINGUICA CALABRESA
• chicken hearts
• pork shank
• mixed veggies
House made burger patty, egg, bacon, ham, mozzarella
cheese, lettuce, tomato, onion, potato sticks
& Mayonnaise.
Shredded chicken, brazilian cream cheese, corn, bacon, lettuce, tomato, onion
Seasoned & Sauteed Brazilian Sausage, Lettuce, Ham,
Mozzarella, Tomato, & Mayonnaise
Boneless Beef Ribs, Cilantro Aioli, Lettuce, Tomato, Onion
Oven Roasted Beef & House Made Cassava Gnocchi served with Madeira Sauce
Grilled Steak drizzled with a house made Gorgonzola sauce, served with White Rice & Potato Sticks
24 oz of Grilled Top Sirloin Steak in a sizzling pan, served with rice, brazilian-style beans, fried plantains, brazilian salsa, fries and potato salad
PASSION FRUIT CHICKEN
$16
Chicken Breast, House Made Passion Fruit Sauce, White Rice & Spinach
Grilled Tender Pork Medallion wrapped in Bacon and grilled to perfection, served with mashed potatoes & sauteed veggies
SIZZLING MIXED BRAZILIAN BBQ
$46
Grilled Steak, Chicken, Pork and Sausage in a sizzling pan served with white rice, Brazilian-style beans fried plantains, Brazilian Salsa, fries and potato salad
A Very Traditional Brazilian fish stew prepared with coconut milk, tomatoes, shrimp, onions, garlic, cream cheese and palm oil. Served in a traditional clay dish along with white rice and a garden salad.
Pirarucu (Amazon river fish) cooked in a creamy sauce made with Brazilian cream cheese & topped with shrimp. Served with white rice and a garden salad.
Lettuce, Olives, Hearts of Palm, Hard Boiled Egg, and Shredded Beef served with a Parsley Aioli Dressing.
Light & Refreshing salad made with Lettuce, Strawberries, Pineapple & Mangoes. Served with our house made Vinaigrette
Add Protein:
 Chicken +4$, Steak +5$,  or Shrimp +6$
A traditional Brazilian bite-sized sweet. Somewhere between a bon-bon and a truffle
A Tangy and not too sweet tropical mousse.
A sweet dessert porridge made from corn topped with cinnamon.
Traditional style flan with a layer of caramel
A fluffy & decadent chocolate cake with a layer of Brigadeiro on top.
This post is also available in:

Portuguese (Brazil)